What is PTSD
PTSD, or post-traumatic stress disorder, develops in some of us after experiencing a terrifying event. Its symptoms are often extremely difficult to manage. One can re-experience the trauma repeatedly, though the event is over. Nightmares, extreme guilt and hyper-vigilance are common.
PTSD Treatments
Traditional treatments include narrative therapies, cognitive behavioral therapy, exposure therapy, group support, anxiolytics, and other medications. The response rate to these treatments varies widely, and for many people, symptoms remain unresolved even after a combination of intense treatments.
Michael Pollan Documentary
(
How To Change Your Mind
)
Author Michael Pollan narrates a documentary series about psychedelics in this four-part series that covers LSD, psilocybin, MDMA and mescalin.
Click here to watch
HOW TO CHANGE YOUR MIND
:
View It
MDMA Therapy for PTSD
New treatments are on the horizon which combine medication with an intensive therapy protocol. For example, The Multidisciplinary Association for Psychedelic Science (MAPS) treatment model, which has been designated a "Breakthrough Therapy" by the FDA, will be a pharmacotherapy using 3,4-methylenedioxymethamphetamine (MDMA) in combination with psychotherapy.
MDMA Assisted Therapy Offers Hope
In Phase 2 MAPS trials, 61% of 107 participants no longer met the criteria for PTSD after undergoing this therapy. In the long term follow up, the rate of success even grew to 68%. These are results from a population of treatment-resistant participants — veterans, crime victims, and law enforcement personnel — whose symptoms had been present for an average of over 17 years. At PTSD.Foundation, we are preparing for the continued progress in the research of the Phase 3 clinical trials (now enrolling), which will likely lead to FDA-approved use of MDMA-assisted psychotherapy for PTSD by the year 2021 and transform the field of trauma treatment.
Phase 3 Trials
(MAPS Press Release 2023)
The results of the second Phase 3 trials of the world's most advanced psychedelic-assisted therapy trials have been published.
Click here to read about the positive findings:
Read It
PTSD Foundation - Our Goals and Purpose

Through our Foundation, those who struggle with post-traumatic stress disorder may learn about, enroll in, and afford new treatments that offer the possibility of profound and lasting transformation to wellness. We aim at matching qualified candidates with the proper set and setting, an environment that includes physical comfort, a relaxed atmosphere with no time pressure, qualified clinical and medical support, combined with the psychological and physical safety required to do such deep and meaningful work. In such a clinically well-boundaried environment participants are more able to drop fear, in a way that allows them to reckon with past events as never before, without becoming overwhelmed or retraumatized.
We also direct those in need to other effective healing modalities.  They include Eye Movement Desensitization and Reprocessing, Holotropic Breathwork, meditation, and psychotherapy, all of which can promote healing.
The Future of PTSD Treatment in Intermountain West

There are many reasons to be hopeful for innovative PTSD treatments.  There are inspiring books and talks describing the research findings and ways forward.  Here in Salt Lake City, we are establishing the infrastructure (from zoning to ADA compliance) needed to provide these treatments. In particular, MDMA is currently only available in clinical trials. For this reason, we are establishing a clinic under the "Expanded Access" program, which expands the clinical trials to local teams after they complete a rigorous training program. A site application submitted by the private practice CloserCouples of Suzanne Pratt LCSW has been the first to be accepted by the MAPS program as a Salt Lake City based clinic. A complete team has been formed and has initiated the multi-phase training process. The team includes the following clinicians:

Kellie Clement, LCSW

Suzanne Pratt, LCSW

Sunny Strasburg MFT

The Medical Team involves Todd Mangum, MD and Lance Owens, MD while the Organizational & Business Development are driven by Maureen Henry, JD and Valerio Pascucci, Ph.D.
If you know people interested in supporting and/or participating in this program please contact us at so that we can send you updates and additional information.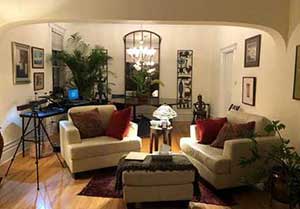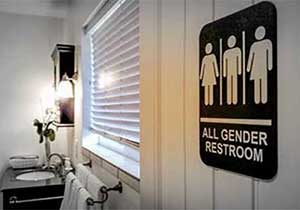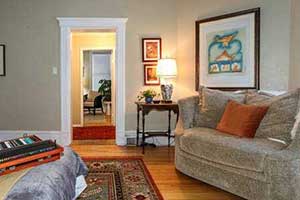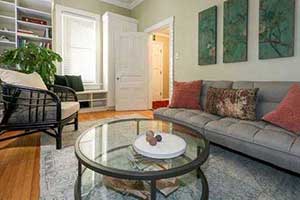 Disclaimer
Thank you for your interest in our clinic. Most of the people who reach out to us have questions about location, cost and what to expect. We have clinicians licensed in Utah and South Carolina, which is where, for now, the work with you would need to take place. We are unable to practice across state lines. Our therapists do not participate on insurance panels; the fee for service is $200/hour for integrative/educational sessions. Although achieving non-ordinary states of consciousness (such as with Breathwork or EMDR) can often be achieved in sessions with us, we do not yet offer any psychoactive substances or psychedelic experiences, as we are still awaiting changes that would make this legal and safe for you. We do not provide referrals for "underground" experiences or to providers of illegal psychedelics. We provide integrative services to those seeking support in making sense of their previous experiences, and provide education about how psychedelics may be experienced. We also serve as a guide for people seeking legal possession of certain psychedelic medicines under state and federal Right To Try Acts for participation in safe research opportunities when eligibility requirements are met.